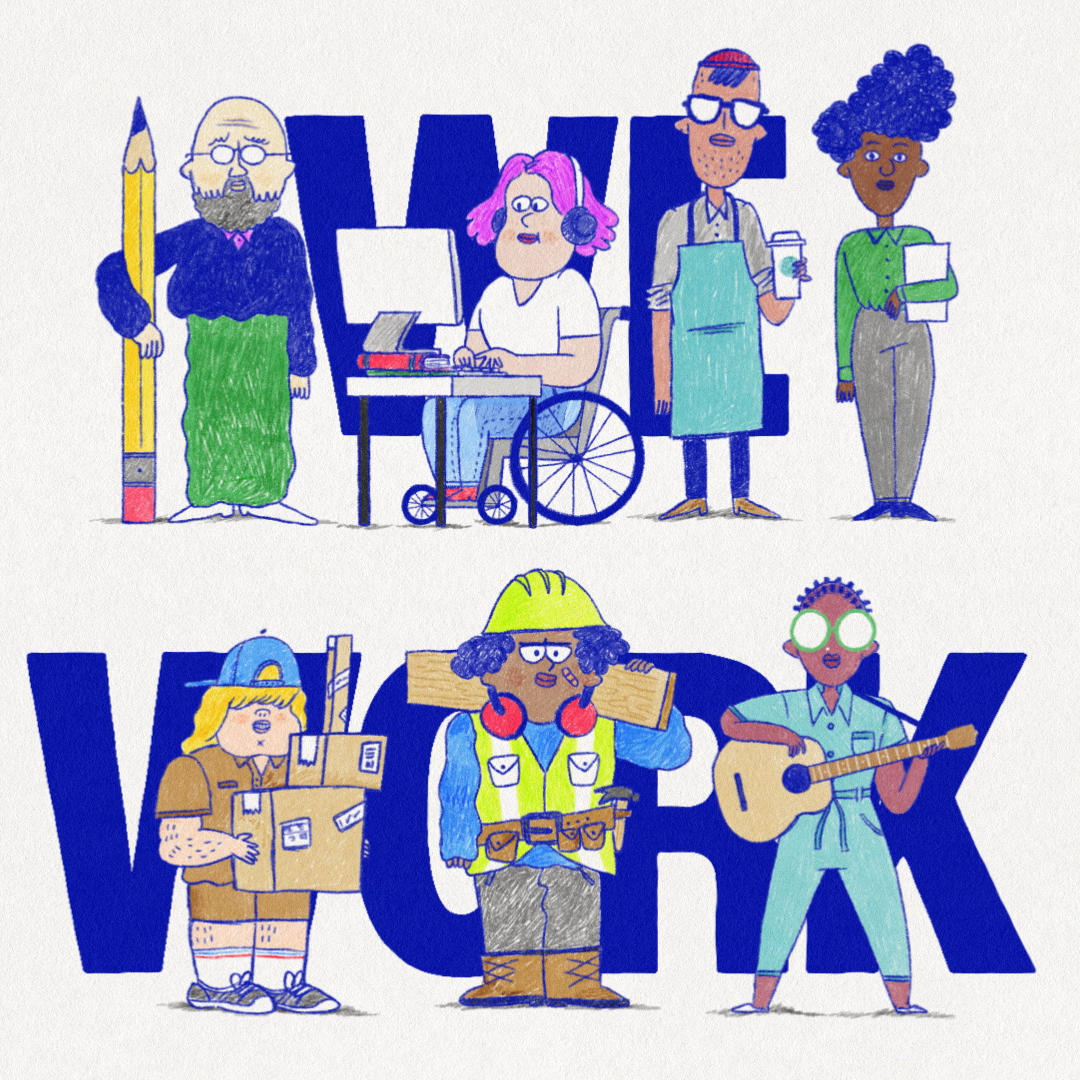 Working Families Party: Join The We
In honor of Labor Day and its history of radical resistance to exploitation, the Working Families Party celebrated the power of workers and collective action by breaking down where we are today in the labor movement. The video explains why have we seen such a rise in organizing power in the last few years.
Written and directed by Ashley Nicole Black, edited by Maximilla Lukac, produced by Ginny Suss, illustration and animation by me.
Independently produced by Working Families Party and
@workingfamilies
and More Perfect Union in accordance with strike rules.